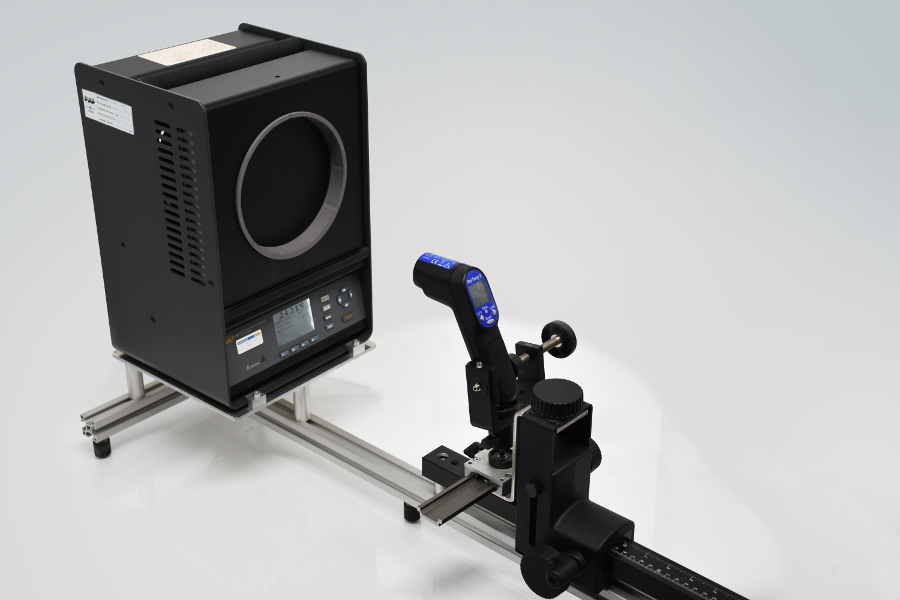 The Laboratory performs non-accreditation calibration of pyrometers, non-contact temperature measurement devices equipped with electronic displays, pyrometers with analogue outputs 0–10 V, 4–20 mA and other signal ranges used in automatics.
Pyrometers within the range from -15°C to + 120°C are calibrated to an emissivity of 0.9-1.0.
Calibration certificates are issued for the above-mentioned measuring instruments; these include the calibration results along with the determined measurement errors and uncertainty of measurement in relation to the indications of the standard at the selected measurement points.