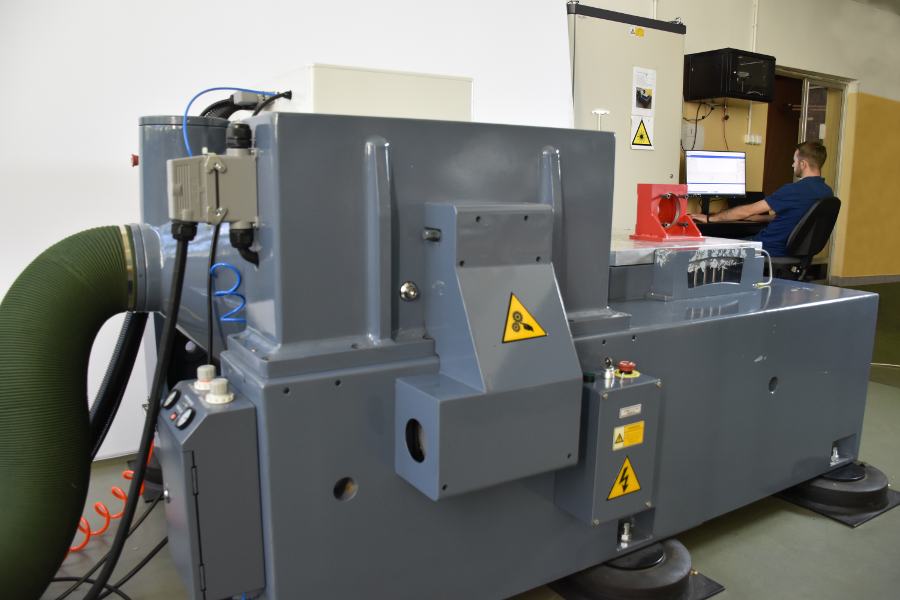 The Laboratory performs resistance tests to sinusoidal and random vibrations, as well as to mechanical shock in three mutually perpendicular axes. We are experienced in testing equipment for railways, military, and civilian equipment.
Technical parameters of the system for testing resistance to sinusoidal, random vibrations and mechanical shocks:
Force at sinusoidal and random vibration: 30 kN,
Force at impact: 60 kN,
Maximum displacement (stroke): 51 mm p-p,
Maximum speed: 2 m/s,
Maximum acceleration: 1000 m/s2,
Allowable static load: up to 500 kg,
Frequency range (band): 2–2800 Hz,
Slide table with a 700×700 mm mounting surface and usable frequency range up to 2,000 Hz
Tested products
Industrial automatics components, devices and systems and other electric and electronic products.
Tested features (properties)
Product resistance and/or strength tests in operating, transport and storage conditions including:
additional instrument error,
functional characteristics,
operation in exposure conditions (resistance test), before and after exposure (strength test).
Tests parameters are determined based on subject or product standards, with due regard to the capabilities of the measuring and testing equipment for environmental testing.