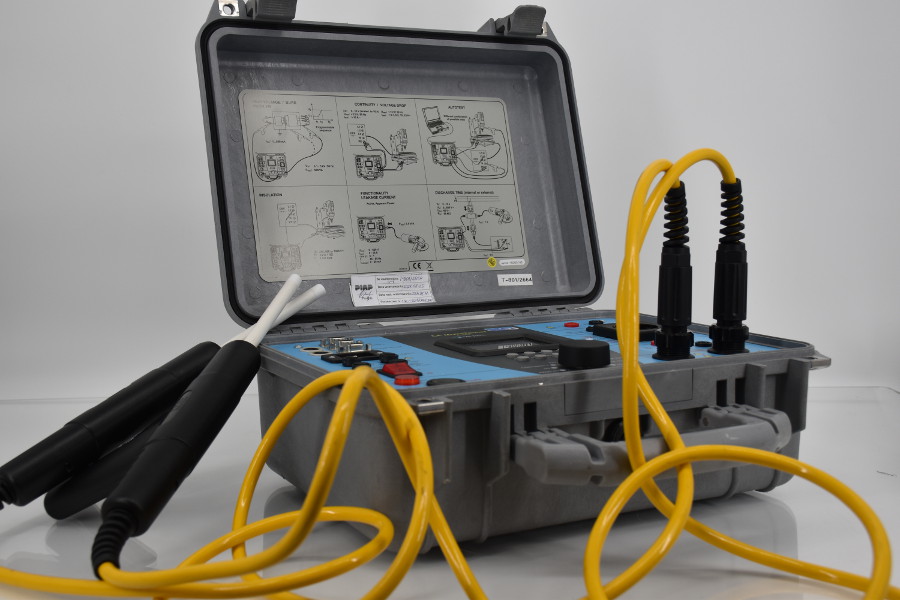 The Industrial Equipment Testing Laboratory performs electrical safety tests, including electrical insulation strength, continuity of protective connections, as well as touch voltage and leakage current measurements. Electrical and electronic products are tested with operating voltages up to 400 VAC.
Electrical safety tests performed in the Industrial Testing Laboratory cover:
electrical insulation strength up to 5 kV, 50 Hz (including or excluding humidity conditioning)
insulation resistance up to 1 kV DC,
continuity of protective connections with currents up to 25A, 50 Hz,
leakage current measurement in the range of 0-20 mA with accuracy up to ±5%,
Measurement of touch voltages and currents in normal and single fault conditions,
measurements of power and power factor as well as current consumption for single phase devices up to 3.5 kVA up to ±5%.
Tested products
Electrical electrical equipment for measurement, control, and laboratory use (according to EN 61010-1),
Audio/video, information and communication technology equipment (according to EN 62368-1 formerly EN 60950-1),
Household and similar electrical appliances (according to PN-EN 60335-1),
Electrical equipment of machines (according to PN-EN 60204-1).